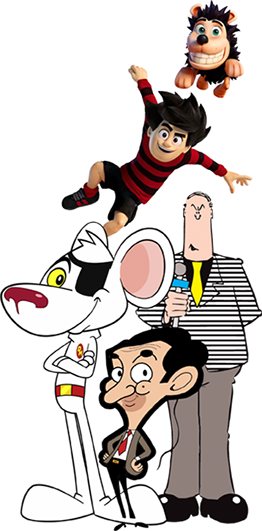 A Viz Comic cartoonist and co-editor for eight years, Alex has a first class degree in animation. He has directed animation for Channel 4 and the BBC, starred in the 'Grumpy Old Men' spin-off 'Grouchy Young Men', had comedy sketches feature on Radio 4's 'Pick of the Week' and developed comedy panel shows for companies such as Hat Trick and Whizz Kid.
More recently Alex has written comedy for children.
He wrote nine episodes of 'Mr Bean: the Animated Series'. His script 'Super Bean' was nominated for the Manchester Animation Festival's 'Industry Excellence Award' in writing for animation.
Alex was the lead writer on the 'Danger Mouse comic', having written adventures for the magazine's entire run, and has scripted episodes of the shows second series.
He has written for the new series of 'Dennis and Gnasher: Unleashed' for CBBC & DC Thomson, and the Johnny Vegas animation 'The Rubbish World of Dave Spud'.
He also wrote on both series of the BAFTA nominated BBC comedy show 'DNN', as well as all series of CBBC show 'Class Dismissed'. The second series won a BAFTA for best children's comedy.
In 2016 his entry into CBBC & BBC Worldwide's 'Anim-8' scheme beat off over 300 entries to eventually finish second place. Alex continues to develop various exciting projects for various exciting people.
If you would like to offer Alex lots and lots of work, please contact his agent Joe Norris at Off the Kerb.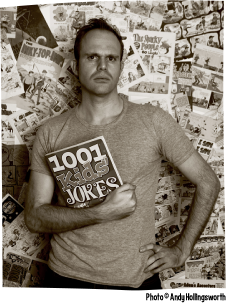 Off the Kerb.
Off the Kerb.
Off the Kerb.
Off the Kerb.
Off the Kerb.
Off the Kerb.
Off the Kerb.